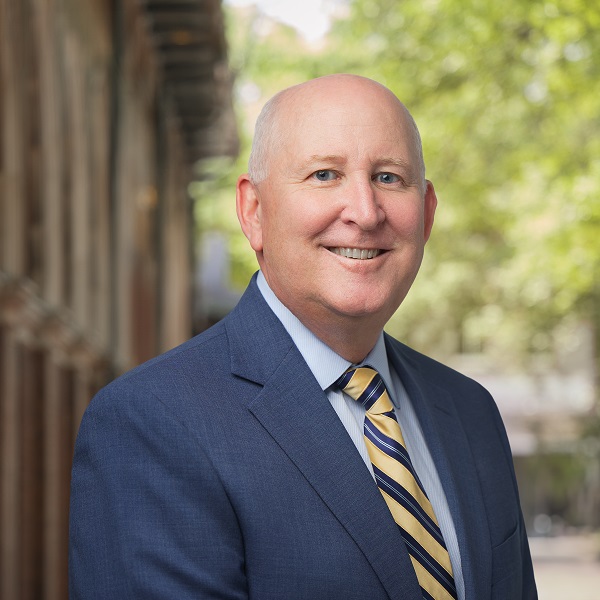 David's success is measured by his ability to navigate clients through significant, life-changing challenges, providing them with the clarity and resolution they seek. His approach is rooted in a deep commitment to understanding the intricacies of each case and identifying the most effective course of action to address the core problem.
A meticulous professional, David has dedicated his career to business law and commercial litigation. He adeptly handles a wide array of matters, including employment discrimination claims, wage and hour disputes, class actions, non-compete issues, breach of fiduciary duty claims, breach of contract disputes, medical practice conflicts, and construction-related matters. While many of these cases are resolved outside of the courtroom, David is a seasoned litigator with an impressive track record, having successfully conducted over 40 jury and bench trials, along with binding arbitrations and administrative actions.
Beyond litigation, David plays a pivotal role in the success of regional businesses. He assists and advises clients in drafting, reviewing, and negotiating contracts, as well as guiding business acquisitions, personnel matters, and strategic planning. David deeply appreciates the entrepreneurial spirit that drives his business clients and remains accessible and dedicated to their needs.
In every aspect of his practice, David Kelly's mission is clear: to help clients find clarity, resolve complex issues, and ultimately achieve their goals. His tireless dedication and creative problem-solving make him a valued advisor and advocate for those he serves.
David's commitment extends beyond the legal field, as he is an active member of his community. Serving on the board of the West Kentucky Contractors Association, former chair of Lotus (formerly the Purchase Area Sexual Assault and Child Advocacy Center), a past member of the board of the Paducah Area Chamber of Commerce, and a dedicated member of the Rotary Club of Paducah, David is deeply involved in initiatives that strengthen and support the well-being of his hometown. His dedication to both the legal profession and community service makes him a trusted and respected figure in Western Kentucky.
Education
Kentucky Wesleyan College, B.A., Magna Cum Laude, 1987
University of Kentucky, J.D., 1990
Admitted to Practice
Admitted to Kentucky, 1990
U.S. Supreme Court
U.S. District Court, Western District of Kentucky
U.S. Court of Appeals, Sixth Circuit
Professional Associations
Kentucky Bar Association
McCracken County Bar Association
Practice Areas
Administrative Law
Arbitration
Construction Law
Employment & Labor Law
Health/Hospital Law
Insurance Defense
Litigation & Appeals
Product Liability
Workers' Compensation Defense
Achievements
Chapter of the Associated General Contractors of America
Kentucky Bar Foundation, Life Fellow, 2005
Western Kentucky Construction Association, Director
Western Kentucky Community & Technical College (formerly PCC), adjunct Professor of
Business Law
Paducah Area Chamber of Commerce, Board Member, 2015
LOTUS (formerly PASAC), Board Member
Seminars Presented
It's Your Ship! Navigating through the Winds of Change; EEOC Charges: How to Prepare For and Respond to Discrimination, West Kentucky Community & Technical College; August 11, 2011
Nuts and Bolts of Appellate Practice; Kentucky Law Update; Kentucky Bar Association; Kentucky Dam Village State Resort Park; October 2008
Legal Issues for Electrical Contractors; West Kentucky Community and Technical College; June 2007
Legal Issues for Contractors; West Kentucky Community and Technical College; March 2007
Legal Issues Impacting Contractors: KOSHA, LIENS, and ADR, September 2006
AIK Workers' Compensation Defense Seminar, 2003
Construction Lien Law in Kentucky
Employment Law
Supervisory Training for the Western Kentucky Construction Association
Personal
David L Kelly was born in Boise, Idaho.
He is married to Alyson Kelly. They have two sons, Harrison and Jackson.